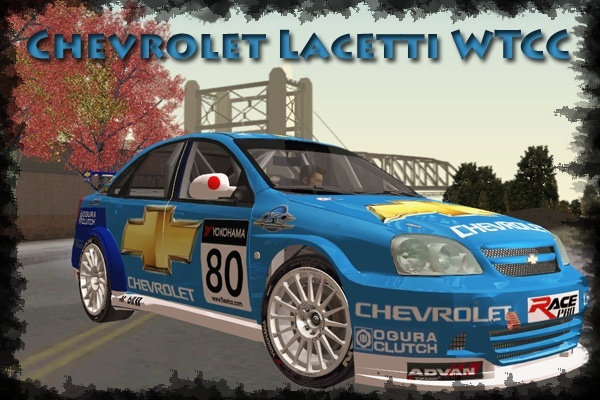 CGFO Team :
WOLF MASTERS (CgArab ftw.)
Team Page :
Here
Vehicle mod :
Chevrolet Lacetti WTCC
Mod by :
VladyF, Codemasters
Description :
umm.. a car with 4 wheels , tuned for WTCC races
Polys :
~45.000 including the missing VLO , HQ damage and 1 wheel
File Size :
19.22 MB
Submitted on :
19.07.2009
SAMI compatible :
NO
Special Features :
It's Unique
Mod Type :
Semi Scratch Conversion

DON'T BE SCARED BY FILESIZE IT HAS 12 PJ'S INSIDE!!!
NOTE: THX TO Schaefft for the Chevy Badge, forgot to write in the readme!!
________________________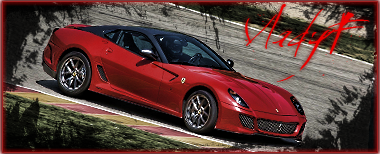 You have more chances to find me online here